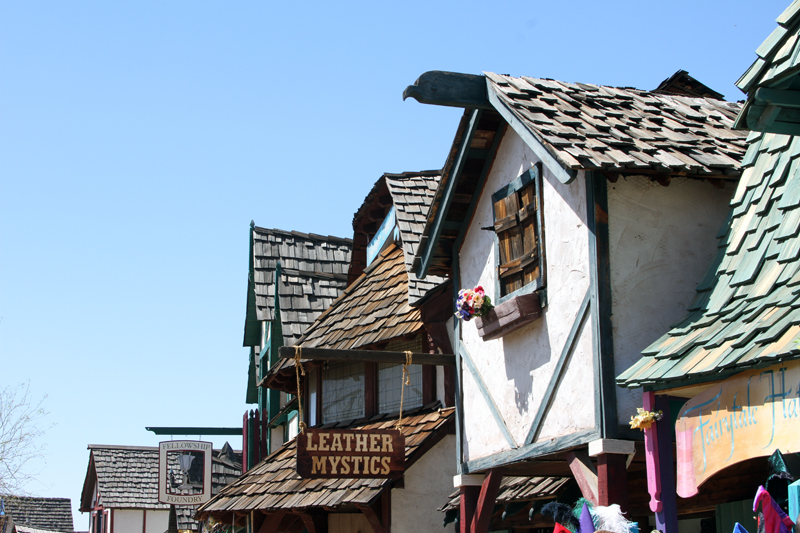 Last month saw us at the Renaissance Festival, in Gold Canyon..
Always strange to see what Americans do with the 're-enactments', so different from those in the UK…
…Starting with the buildings.
They are a little different, given that they are already there in Britain, and we have no current control over the designs of yesteryear.
 Quirky!